Internships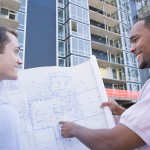 are a great way to get experience in a certain field of study. So why intern in high school?
Work experience in a field of study you want to pursue in college can give you a jump up in the college application process. It is a way to stand out in a crowd. An internship will also allow you to understand more details about your major of interest and help you to understand how organizations operate.
So, how do you find an internship? First identify your passion. Some companies offer formal internship opportunities to high school students in particular. Some pay, some are unpaid, and some you'll pay for. Research companies in the industry that interests you. Start by asking around at local business associations. Use CareerOneStop's Employer Locator to help you identify companies in your local area. Next, talk to the Human Resource representative or manager to see if positions are available. Check out local organizations like the newspapers, museums, and hospitals. You may use your contacts on Facebook or Twitter to find openings in your specific area of interest. Try websites like Internships.com, Indeed.com. , or Jobs.change.org.
How do you apply? Create a resume that includes your internship objective, summary of qualifications, academic achievements, volunteer experience, extracurricular involvement, and other work experience.
Make your contact, if asked to interview, brush up on your skills. Practice with family members or your school counselor. You'll want to look like you fit the part and show your knowledge about the business so dress appropriately, and turn off your cell phone. Greet with a firm hand shake and direct eye contact. Introduce yourself and share the position you are applying for. Pick three points from your resume you may want to address during the interview such as problem-solving capability or artistic flair.
If you get the position, you may be asked to complete paperwork for the company. Discuss the work schedule, when the internship begins and ends. If you have a successful experience, your mentor may be someone who can write you a letter of recommendation in the future.
So, get started early especially if you are looking for a summer opportunity.