Intern­ships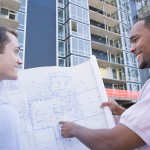 are a great way to get expe­ri­ence in a cer­tain field of study.  So why intern in high school?
Work expe­ri­ence in a field of study you want to pur­sue in col­lege can give you a jump up in the col­lege appli­ca­tion process.  It is a way to stand out in a crowd. An intern­ship will also allow you to under­stand more details about your major of inter­est and help you to under­stand how orga­ni­za­tions operate.
So, how do you find an intern­ship? First iden­tify your pas­sion. Some com­pa­nies offer for­mal intern­ship oppor­tu­ni­ties to high school stu­dents in par­tic­u­lar. Some pay, some are unpaid, and some you'll pay for. Research com­pa­nies in the indus­try that inter­ests you.  Start by ask­ing around at local busi­ness asso­ci­a­tions. Use CareerOneStop's Employer Loca­tor to help you iden­tify com­pa­nies in your local area. Next, talk to the Human Resource rep­re­sen­ta­tive or man­ager to see if posi­tions are avail­able.  Check out local orga­ni­za­tions like the news­pa­pers, muse­ums, and hos­pi­tals.  You may use your con­tacts on Face­book or Twit­ter to find open­ings in your spe­cific area of inter­est. Try web­sites like Internships.com, Indeed.com. , or  Jobs.change.org.
How do you apply?  Cre­ate a resume that includes your intern­ship objec­tive, sum­mary of qual­i­fi­ca­tions, aca­d­e­mic achieve­ments, vol­un­teer expe­ri­ence, extracur­ric­u­lar involve­ment, and other work experience.
Make your con­tact, if asked to inter­view, brush up on your skills.  Prac­tice with fam­ily mem­bers or your school coun­selor.  You'll want to look like you fit the part and show your knowl­edge about the busi­ness so dress appro­pri­ately, and turn off your cell phone.  Greet with a firm hand shake and direct eye con­tact. Intro­duce your­self and share the posi­tion you are apply­ing for.  Pick three points from your resume you may want to address dur­ing the inter­view such as problem-solving capa­bil­ity or artis­tic flair.
If you get the posi­tion, you may be asked to com­plete paper­work for the com­pany.  Dis­cuss the work sched­ule, when the intern­ship begins and ends. If you have a suc­cess­ful expe­ri­ence, your men­tor may be some­one who can write you a let­ter of rec­om­men­da­tion in the future.
So, get started early espe­cially if you are look­ing for a sum­mer opportunity.