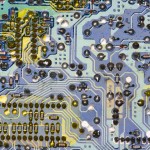 Have you been think­ing about what you want or need to make high school or life at col­lege eas­ier? Here are a few ideas of hi-tech gad­gets that will make oth­ers jealous.
Desk­top or Lap­top? With­out a doubt, most stu­dents will choose lap­top. You may need to think about what com­puter capa­bil­i­ties you will need to get the job done.  Do you need spe­cial pro­grams?  Be sure your com­puter needs meet the appro­pri­ate­ness of your choice of stud­ies. How much mem­ory is impor­tant to you? Does your school require a lap­top? Will you need a dock­ing sta­tion in your dorm room? What size mon­i­tor do you need?
Print­ers may be some­thing you will want to invest in for home­work, term papers, finals, and online data.  What about a multi-purpose print­ers that scan, fax, email as well as make copies? Remem­ber to think about ink and toner car­tridge replace­ments, and paper.
Ipads, net­books, or mini note­books come in all ranges and col­ors. They are light, easy to pack and carry. Most of them weigh approx­i­mately 2.8 lbs. and they have a fairly long bat­tery life—approximately 10 hours.
What about music? Do you have an Ipod, Shuf­fle, Nano, Touch, or Zune? Do you like to down­load music, videos, and pic­tures? Think about the capac­ity of each item, and whether you need speakers.
Do you need to back up your hard dri­ves? You may want to use a portable hard-drive to backup your data. Use flash dri­ves for orga­niz­ing course work.
Power Strips and Surge Pro­tec­tors may be on your pack­ing list. Dorm rooms may have lim­ited out­lets for plug-ins. Be sure to check with your Res­i­dent Assis­tant (RA) to see what your capac­ity is for such items. You don't want to pose a haz­ard to others.
And don't for­get the basics such as cam­era, exten­sion cords, power strips, CD-Rs, MP3 play­ers, PDA, back-up soft­ware, bat­ter­ies, Eth­er­net cord, jump drive, mouse pad, wire­less card, surge pro­tec­tors, tools, extra-long TV cable, smart­phone and charger, alarm clock, and lamps.
For 48 apps viewed by high school and col­lege stu­dents love — see http://www.college-path.com/48-ipad-apps-college-students-love/