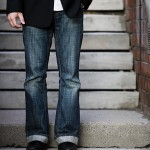 What are the top 10 items that need to be on your "to-do" list?
One: Review your list of col­leges. The schools should be those you're inter­ested in, have pro­grams with majors you are con­sid­er­ing, and fit your needs, val­ues, inter­ests and learning/instructional style. Are you inter­ested in a Four or Two-Year pro­gram? How about a tech­ni­cal, voca­tional or trade school option? Have you con­sid­ered the mil­i­tary? The aver­age num­ber of appli­ca­tions most seniors sub­mit is approx­i­mately 5 to 7 schools. Con­sider two schools that might be a reach or stretch, those you dreamed about attend­ing all your life. Next, con­sider 2–3 that are pos­si­ble, your test­ing, grades, and course­work meet the mid­dle 50% of those admit­ted in the past. Then 2–3 schools where you are likely to be admit­ted (your sta­tis­tics are in the top 25% of the pre­vi­ous admit­ted class). Check the range of test scores and grade point aver­ages of pre­vi­ously admit­ted stu­dents to deter­mine this set on the college's web­site. Two:  When are the dead­lines?  Are you apply­ing early deci­sion or early action? Check out what this means for you. Many appli­ca­tions may be due by Novem­ber 1. Those apply­ing early will hear by Decem­ber. You should be com­pet­i­tive in this pool of appli­cants. Remem­ber, they will prob­a­bly not see your term one grades of senior year, test scores of stan­dard­ized tests taken after the Octo­ber sit­ting, or rec­om­men­da­tions. Each col­lege will have their spe­cific expec­ta­tions. Early Deci­sion is for the seri­ous stu­dent who will com­mit to that one school. You can only apply to one school Early Deci­sion and if you gain entrance you will attend. Early Action does not mean you will com­mit to attend a school if you are accepted, it is an early noti­fi­ca­tion for­mat.  In recent years, col­leges have been tak­ing an increas­ing num­ber of stu­dents in the early action and early deci­sion rounds—sometimes as high as 40 to 50 per­cent of the enter­ing fresh­man class. This means that there are far fewer seats avail­able dur­ing the reg­u­lar admis­sion round and many more appli­cants. Here are some things you can do now to be ready for those strate­gic fall appli­ca­tion dead­lines. You don't want to miss the dead­line – many are set for Octo­ber 1 or 15, or as late as Novem­ber 1 to Decem­ber 1. Reg­u­lar Deci­sion allows you to know by March 30 at the lat­est while Rolling Deci­sions are made as each applicant's file is com­plete. Review the direc­tions on the appli­ca­tion for spe­cific require­ments and appli­ca­tion methods.
Three: Reg­is­ter for the SAT and/or the ACT. Octo­ber is gen­er­ally the last test date that will be scored in time for early action or early deci­sion dead­lines. Reg­is­ter for the ACT at www.act.org and the SAT at www.collegeboard.com. If your col­leges require SAT Sub­ject Tests and you have not taken them, you will also need to allow a test dates for those. To see which col­leges do not require stan­dard­ized test­ing, go to http://www.fairtest.org. If Eng­lish is your sec­ond lan­guage, talk with your coun­selor about tak­ing the TOEFL test — http://www.toeflgoanywhere.org/  Remem­ber prac­tice makes per­fect so spend some times prepar­ing for the test. Try http://www.number2.com for starters!
Four:  Sched­ule vis­its to col­leges. Can you see your­self liv­ing there? Do they have the pro­grams you are inter­ested in? Are you within the admis­sions sta­tis­tics range? Talk these over with your parents.
Five: Visit with col­lege admis­sions rep­re­sen­ta­tives. These are the indi­vid­u­als who may be read­ing your appli­ca­tion for admis­sions. Attend a ses­sion at your school, a local infor­ma­tion ses­sion,  a col­lege fair,  or take a tour of the col­lege in per­son or online.
Six: Focus in on com­plet­ing your appli­ca­tion essays.  Before you know it, you will be involved in your classes and activ­i­ties and the essay task could slip to the back of your pri­or­i­ties. Since the essays can be the tip­ping fac­tor in the admis­sions process, take your time to write an essay that tells the school more about you beyond the num­bers and grades. Answer the ques­tion, revise, proof and dou­ble check your essay. Watch your gram­mar and syn­tax. Your Eng­lish teacher and guid­ance coun­selor would be hap­pen to review it and share their opin­ion. The essay may be one of the most impor­tant doc­u­ments you submit!
Seven: Ask your teach­ers and coun­selors to write let­ter of rec­om­men­da­tions. Check the appli­ca­tion direc­tions to see what is required and fol­low this lead. If they do require two, the col­lege is usu­ally look­ing for two  teach­ers who taught you dur­ing your junior or senior year in a core sub­ject area such as math, Eng­lish, sci­ence, his­tory, or mod­ern and clas­si­cal lan­guages. The teach­ers may want addi­tional infor­ma­tion from you such as your activ­i­ties and lead­er­ship expe­ri­ence. Teach­ers and coun­selors will need a few weeks to write your let­ter. Your coun­selor will need time to coor­di­nate addi­tional pieces beyond your rec­om­men­da­tion includ­ing your tran­script and other sup­port­ing documents.
Eight: Will you be apply­ing for finan­cial aid and schol­ar­ships? Many schol­ar­ships have early dead­lines. Some col­leges may ask you to pre­pare the institution's finan­cial aid form or if you are apply­ing to a pri­vate col­lege, you may need to pre­pare the CSS Pro­file for an aid pack­age. The CSS Pro­file is due when you file appli­ca­tions (or shortly after), unlike the FAFSA form (http://www.fafsa.gov) which isn't due until Feb­ru­ary or March at most schools. For a list of col­leges that require the CSS Pro­file, go to: https://profileonline.collegeboard.com/prf/index.jsp. Check each col­lege or uni­ver­si­ties Net Price Cal­cu­la­tor for more information.
Nine: Focus on your school work! Pre­pare for classes, improve your note-taking skills, build your read­ing com­pre­hen­sion abil­i­ties, and give your­self lead time when prepar­ing for quizzes and tests. You will want to show the insti­tu­tions to which you are apply­ing that you are a great catch. Set up a sched­ule for study­ing, orga­nize your note­books, find a great place to study where you can stay focused, and limit your "tex­ting" to friends. I've heard many seniors before you share, "If I only spent more time on my school work rather than on  my iPhone or com­puter, I would've had great grades."
Ten: Last tip, keep chal­leng­ing your­self, stay involved, set goals the future, strive for bal­ance, and avoid the senior slump! Good luck seniors — you are on your way!
Category:
ACT
,
Admissions Representative Visit Students
,
Admissions Representatives Visit Students
,
Application Methods
,
College Application
,
College Search
,
College Visit
,
Community Service
,
Counselors
,
Courses
,
Early Action
,
Early Decision
,
Emailing
,
Essay
,
Extracurricular Activities
,
Facebook
,
Financial Aid/ Scholarship
,
For Parents
,
Getting Organized
,
Grades
,
Internet
,
Interview
,
Interview
,
Regular Decision
,
Resume
,
Rolling Admission
,
SAT
,
SAT Subject Tests
,
Score Choice
,
Senior Year - Grade 12
,
Senioritis
,
Senioritis
,
Seniors: Top 10 Steps to Take Next
,
Social Media
,
Standardized Testing
,
Test Dates 2011 -2012
,
Test Prep
,
The College-Path.com Blog
,
Timeline/Action Plan
,
Timeline/Action Plan
,
Tips for Writing Essay
,
TOEFL
,
Transcript
,
Virtual Campus Tours
Tag:
ACT
,
Application Method
,
college
,
college fair
,
college search
,
college visit
,
community college
,
Community Service
,
Counselors
,
courses
,
CSS Profile
,
early action
,
early decision
,
Emailing
,
essay
,
extracurricular activities
,
Facebook
,
FAFSA
,
Financial Aid/Scholarship
,
For Parents
,
Getting Organized
,
Grades
,
internet
,
interview
,
junior college
,
Regular Decision
,
resume
,
rolling admission
,
SAT
,
SAT Subject Tests
,
senioritis
,
Social Media
,
standardized testing
,
Technical School
,
Test Prep
,
Timeline/Action Plan - Senior Year - Grade 12
,
TOEFL
,
Trade School
,
transcript
,
University
,
Virtual Campus Tours
,
Vocational Schools