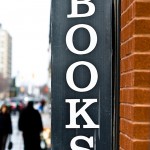 Books are not cheap. You may want to shop around if you know what books are needed for the courses you plan to take. Here is a list of web­sites that might help you with this task.
AddAll - Book search and price comparison.
Alibris.com — Save big on high-quality books.
Ama­zon is the place where you can save on new text­books and up to 90 per­cent on used text­books. You can also sell your text­books online.
BarnesandNoble.com — If you order over $25 in text­books from this site you will not be charged for ship­ping, but this does not qual­ify for rented or used textbooks.
BetterWorldBooks.com - Right now the site is pro­mot­ing a "Bar­gain Bin Blowout" which allows users to pur­chase 5 used books for $15.
BigWords.com — This site gather infor­ma­tion from var­i­ous text­book sites and cal­cu­lates each price as well as the total ship­ping amount.
Bookbyte.com — All text­books are 100% guaranteed.
Book­finder — Check out the new and used text­book price comparisons.
BookRenter.com — This is another site that offers free ship­ping both ways.
Book­share - Acces­si­ble books and peri­od­i­cals for read­ers with print dis­abil­i­ties — it is also free for all U.S. stu­dents with qual­i­fy­ing disabilities.
CampusBooks4Less — Find and com­pare prices on new and used text­books at online book­sellers, Includes pro­mo­tional dis­counts from sellers.
CampusBookRentals.com — There are no ship­ping fees, and once you receive your text­book you will be pro­vided with a pre­paid UPS ship­ping label. You can rent your book for the Semes­ter (130 days), Quar­ter (85 days), or Sum­mer (55 days), but they also offer 15 or 30 day extensions.
Cheap Text­books — Browse cheap textbooks.
CollegeBookRenter.com - You can rent books off this site for 60, 90, or 190 days, and you are pro­vided with a pre­paid return label upon delivery.
ecampus.com - Ship­ping costs approx­i­mately $3 depend­ing on where you live and how fast you want it shipped to you, and you will also be given a free UPS return ship­ping label with your textbook.
Fol­lett New & Used Text­books — The place where you can search by course, by book, or by cat­e­gory includ­ing a data­base of over 800 cam­puses. Fifty per­cent guar­an­teed buy-back on selected titles.
Half.com - Unlike other text­book web­sites, the seller of the text­book decides how long you have to return an item to get a refund.
NelsonBrain.com — For­merly known as Cencage­Brain, this site lets you down­load the first chap­ter of the book you ordered for free while you're wait­ing for its delivery.
Rent­ing Text­books by Chegg
TextbookStop.com — When you order a book off this site you will be pro­vided with a pre­paid return ship­ping label, and you are eli­gi­ble for a full refund if you return the book 10 days after you received it.
TextSwap.com — This site is a "free text­book exchange ser­vice" so stu­dents can con­nect with each other and trade text­books free of cost.
Text­books for Cash — Book buy­back ser­vice that pays pre­mium prices for used textbooks.
Text­bookx — New and used col­lege text­books with sig­nif­i­cant dis­counts. Also pro­vides a text­book buy­back book swap. Search by title, ISBN, or author.
Text­bookHound — Search by title, author and ISBN in 20 online col­lege bookstores.
Text­book­Land — Com­pares prices of new and used textbooks.
ValoreBooks.com — This site has a "Free Text­book Give­away" so stu­dents could be eli­gi­ble to win free text­books for a year.