If you are smart, you will fol­low an action plan!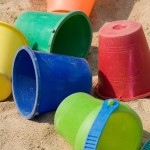 Build your foun­da­tion list. You may have cre­ated a foun­da­tion list of schools at this point. The list may include 2–4 dou­ble reach or dream schools, 2–4 tar­get schools, and 1–2 sure-thing/safety schools of which one should be a "finan­cial safety."
Start your cam­pus vis­its. Devise a sched­ule to visit the cam­puses for the sum­mer and fall. Remem­ber, vis­it­ing the col­lege dur­ing the sum­mer will feel dif­fer­ent than vis­it­ing dur­ing the fall when all the stu­dents are back from sum­mer break. If you can't visit, take a vir­tual tour on http://www.youvisit.com/  or attend an online col­lege fair through http://www.collegeweeklive.com/.
Build your resume! Have you fin­ished your resume of activ­i­ties? This resume may come in handy for inter­views, schol­ar­ship appli­ca­tions, col­lege appli­ca­tions and let­ters of rec­om­men­da­tion. Include lead­er­ship in activ­i­ties, sum­mer jobs, com­mu­nity ser­vice, as well as awards and hon­ors. Check out Microsoft's free resume tem­plates at http://office.microsoft.com/en-us/templates/CT010104337.aspx.
Ready for an inter­view? Prac­tice your inter­view skills with friends and fam­ily, research the pro­gram, prac­tice ques­tions, dress for suc­cess, bring a pad for notes, get direc­tions, turn your cell phone off and smile! For more sug­ges­tions check out Act­ing for Busi­ness – http://www.actingforbusiness.com.
Iden­tify and explore your pas­sions. It will likely lead to excit­ing and ful­fill­ing expe­ri­ences that might help you dis­cover what you want to study in col­lege. Think out­side the box and con­sider the resources around you and how you might take advan­tage of some free time. Gain expe­ri­ence, build char­ac­ter and matu­rity, and take away an expe­ri­ence you may want to artic­u­late on your col­lege appli­ca­tion essay. If you're pas­sion­ate about med­i­cine, then vol­un­teer at a hos­pi­tal to see if this inter­est is well founded. Like­wise, if teach­ing is a pos­si­bil­ity in your future, become a camp coun­selor or vol­un­teer at a local day care or sum­mer school.
Think about your col­lege essay. Now is an excel­lent oppor­tu­nity to begin work on your per­sonal state­ment. You will want to start this process now since you will have more time, feel less pres­sure, and have time to fine tune it before your start your senior year course­work. Check out some excel­lent tips here — http://owl.english.purdue.edu/owl/resource/642/01/.
Pre­pare if you are a student-athlete. If you hope to com­pete in ath­let­ics at the col­lege level (Divi­sion I, II or III), then plan to attend at least one show­case event or a sum­mer sports camp. Not only will you develop as an ath­lete, but you are also likely to gain expo­sure to col­lege coaches. Many camps are held on col­lege cam­puses, which will give you the oppor­tu­nity to expe­ri­ence col­lege life firsthand.
If you plan to play sports at the most com­pet­i­tive lev­els, be sure to reg­is­ter with the NCAA Eli­gi­bil­ity Cen­ter – http://www.ncaaeligibilitycenter.org. Con­sider list­ing your accom­plish­ments and sta­tis­tics in an ath­letic resume that you can give to coaches and sub­mit with your col­lege appli­ca­tion. Stu­dent ath­letes should also have a high­lights video. Finally, visit the ath­letic Web sites for col­leges and fill out the per­spec­tive stu­dent ath­lete forms.
Know the details if you are a per­form­ing or fine arts stu­dent. As with stu­dent ath­letes, those who are inter­ested in the per­form­ing or fine arts should use the sum­mer to work on a port­fo­lio or audi­tion piece in the event that it is required for a col­lege appli­ca­tion. Some col­leges have very detailed instruc­tions about what they expect, so it's best to start prepar­ing those appli­ca­tions now so you won't be over­whelmed in the fall. Look into attend­ing a local port­fo­lio day (http://portfolioday.net) so that you can have your work reviewed to improve your pre­sen­ta­tion. Check out this blog for audi­tion­ing tips — http://www.auditioningforcollege.com/.
Do you need let­ters of rec­om­men­da­tions? Check the require­ments of the schools on your foun­da­tion list. If you did not already ask one or two teach­ers in core sub­ject areas if they would be will­ing to write you a strong let­ter of rec­om­men­da­tion, you may want to send them an email once you review once you have reviewed the col­leges you plan on apply­ing to. The sooner the bet­ter as many teach­ers will want to plan for sum­mer and prepa­ra­tion for fall classes. The teach­ers may get more requests than they can han­dle, so you all want to think ahead.
Now is time for test prep prac­tice. Use the next few months to prep for stan­dard­ized tests such as the SAT, SAT Sub­ject Tests on http://www.collegeboard.com  and the ACT with Writ­ing on http://www.act.org. Review and select fall test dates. Remem­ber, if you are apply­ing early action or early deci­sion you'll need to sub­mit test results from Sep­tem­ber and Octo­ber test dates. Check out free online test prepa­ra­tion like http://www.number2.com or http://www.ineedapencil.com, pur­chas­ing a book, tak­ing a struc­tured class or work­ing one-on-one with a tutor. Learn which schools are test optional on http://www.fairtest.org.