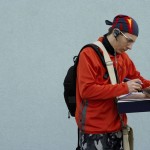 Accord­ing to the Uni­ver­sity of Delaware, the def­i­n­i­tion of "Gap Year" is a "tem­po­rary posi­tion (1 – 3 years) between col­lege, grad­u­ate school or a full time job." Many stu­dents are inter­ested in "tak­ing a year off" before buck­ling down to a "seri­ous" job or grad­u­ate school. These tem­po­rary "in-the-meantime" jobs can pro­vide expe­ri­ence, direc­tion, emo­tional and cog­ni­tive growth, and sat­isfy curios­ity about the real world.
Ask your­self these five questions:
Do you enjoy traveling?
Do you like learn­ing new languages?
Are you a hands-on learner?
Do you like mak­ing new friends?
Are you open to new ideas and challenges?
Other ques­tions to consider:
What is the cost, is it a fac­tor and how can you sup­ple­ment the cost?
What type of health insur­ance do you need to have to make sure you are cov­ered for emergencies?
What are the health require­ments (vac­ci­na­tions) needed?
What are the safety issues you need to be aware of when traveling?
How will you stay in touch with my fam­ily and friends?
How will you adjust to "cul­ture shock" going and com­ing home?
If you answered yes to the ques­tions, think about tak­ing a gap year, vol­un­teer­ing or study­ing abroad. Below are lists of web­sites that might help you find an out­let for your intel­lec­tual and aca­d­e­mic enthusiasm.
See Col­lege Bound: Proven Ways to Plan and Pre­pare for Get­ting Into the Col­lege of Your Dreams for an exten­sive list of Gap Year Resources.