Talk to your guidance counselor (or teachers, if you don't have access to a guidance counselor) about the following:
Reviewing the high school curriculum needed to satisfy the requirements of the colleges you are interested in attending.
Find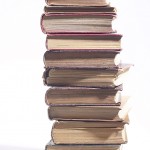 out about Advanced Placement courses:
What courses are available?
Are you are eligible for the classes you want to take?
How to enroll in them for your junior year?
Update your file, or start one if you haven't already. "See Action Plan – Grade 9" for a list of what it should contain. Read more about extracurricular and participation in other programs.