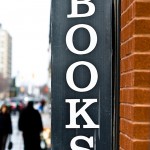 Books are not cheap. You may want to shop around if you know what books are needed for the courses you plan to take. Here is a list of web­sites that might help you with this task.
AddAll - Book search and price comparison.
Alibris.com — Save big on high-quality books.
Ama­zon is the place where you can save on new text­books and up to 90 per­cent on used text­books. You can also sell your text­books online.
BarnesandNoble.com — If you order over $25 in text­books from this site you will not be charged for ship­ping, but this does not qual­ify for rented or used textbooks.
BetterWorldBooks.com - Right now the site is pro­mot­ing a "Bar­gain Bin Blowout" which allows users to pur­chase 5 used books for $15.
BigWords.com — This site gather infor­ma­tion from var­i­ous text­book sites and cal­cu­lates each price as well as the total ship­ping amount. For more text­book web­sites click here.