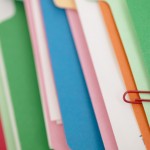 How do col­leges cal­cu­late finan­cial aid awards for stu­dents who have applied to their insti­tu­tion?  Each col­lege has its own set of require­ments so the stu­dent should be sure to check with the finan­cial aid offices of the schools.  Along with forms that may be required, there are impor­tant dead­lines to fol­low too.  Remem­ber to apply for addi­tional finan­cial aid from your state gov­ern­ment and out­side schol­ar­ships.
Here are finan­cial aid appli­ca­tions you may have to complete:
FAFSA (Free Appli­ca­tion for Fed­eral Stu­dent Aid) — a fed­eral finan­cial aid appli­ca­tion form required by all col­leges for fed­eral finan­cial aid includ­ing grants, loans, and work/study. In addi­tion, some col­leges use the FAFSA to award money from its own endow­ment funds and oth­ers require addi­tional forms.
Ver­i­fi­ca­tion Work­sheet is to be com­pleted if a student's FAFSA was selected for review by the col­lege. Click here to read more!