Thinking ahead to standardized admissions testing for the college application? There are several types of standardized tests used for college admissions. Each one has a purpose and these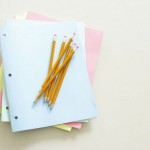 tests give the college admissions representatives an idea of the student's college readiness. The admissions committee will often look at these scores in conjunction with the grade point average and rigor of courses taken by the student. The tests are the SAT, SAT Subject Test, ACT with Writing, TOEFL, and AP (Advanced Placement Tests). This link reveals an excellent comparison between the New SAT and the ACT – https://collegereadiness.collegeboard.org/sat/inside-the-test/compare-new-sat-act.
SAT Reasoning Test is a standardize test which measures a student's verbal and mathematical aptitude as well as writing skills. Score range is 600-2400.
SAT Subject Tests were developed by the College Board to measure the student's knowledge or skills in a certain area such as math, history, physical science, literature, and foreign language. These tests can be taken at any point in the student's junior or senior year as long as they have completed the related course work in that subject area.
ACT with Writing is also taken nationally like the SAT. It focuses on English usage, mathematics usage, social science reading, and science reading. An optional writing section is recommended by most colleges. Score range is 1-36. Read more about other standardized tests used by college admissions office.