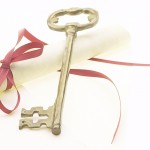 If you've been denied by your top choice col­lege, the key may be to con­sider trans­fer­ring in at a later date.  If you spend a year at another col­lege and do well, that shows col­lege admis­sion offi­cers that you're moti­vated and ready for college-level work at their institution.
So the ques­tion remains, are you think­ing about trans­fer­ring from one col­lege to another in the future? Answer­ing the fol­low­ing ques­tions will help you decide your next move:
• Take enough time to adjust to the aca­d­e­mics and social life at your present col­lege. Do you know why you are mak­ing the change – home­sick­ness, mon­e­tary needs, fam­ily issues?
• Do you under­stand the trans­fer process to the col­lege you would like to attend?
• Have you got­ten advice from your present school? They may be able to address credit trans­fer issues that will be impor­tant in the admis­sion to the next school. See more about trans­fer planning.