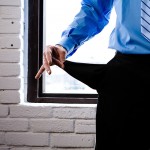 Are you ask­ing, "How do I know when a schol­ar­ship is really a scam?"  There are sev­eral ways scams become appar­ent. Finaid.org dis­cusses sev­eral including:
Money required before get­ting schol­ar­ship but schol­ar­ship never materializes
It may look like a schol­ar­ship pro­gram, but the schol­ar­ship com­pany may be a for-profit agency. In other words, it costs to apply for it, and the money the com­pany raises goes towards pay­ing for the award.
A low inter­est loan if offered for a fee prior to approval.
A let­ter indi­cates you have won a schol­ar­ship prize but you must pay to receive it.
Schol­ar­ship match­ing ser­vices guar­an­tee scholarships.
A free finan­cial sem­i­nar often includes a sales pitch for insur­ance, annu­ity, or other invest­ment products.
Read more about schol­ar­ship scams.